In recent years, more and more fishermen in Nigeria have realized the necessity of purchasing a set of fish pellet machines to make their own fish feed. We have summarized the prices of fish pellet machines from major companies on the market for fishermen and farmers for your reference.
By far, the Nigeria region is our largest customer market, and we have more than a thousand customers in the Nigeria region. Customer word of mouth is our biggest support. All customers can go to the nearest customer farm to check our feed machinery if they need it, and we will provide you with the customer's contact information.
In order to facilitate customers to check the machinery on site, we have set up an office in Nigeria, located at Sapele road, Bonin City, Edo State. Customers in need can go directly to our warehouse to pick up the machine. To ensure that customers can start using the feed machine directly after receiving the goods, we have engineers in Nigeria who can help customers with commissioning, installation, debugging, etc.
Different prices of the fish feed extruder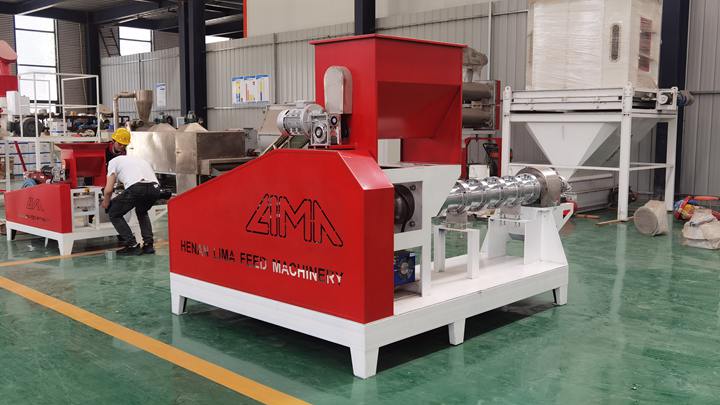 1. Jinan Dingrun Machinery Co., Ltd. -automatic floating fish food making extruder production fish feed pellets machine system-$20,000.00
2. Shandong Forward Machinery -dry fish feed machines feeding machine floating fish feed machinery extruder-$20,000.00
3. Kaifeng Richi Machinery -RICHI Factory Direct Supply Extruder Fish Feed Making Machinery Price- $78,000.00 – $200,000.00
4. Jinan Bright Machinery Co., Ltd. -twin screw floating fish feed making machine flat die floating fish feed pellet machine by elect-$12,000.00
5. Henan Hanson Industry Co., Ltd -China factory floating fish pellet extruder/fish feed machine price- $3,580.00
6. Shandong Nuoman Machinery -feed-making machine fish feed extruder pellet machine for sale-$6,000.00
7. Shandong Kailai International Trade -China Large Capacity Twin Screw Extruder Fish Feed Pellet Machine-$8,000.00
8. Jinan Arrow Machinery Co., Ltd -New fish feed extruder machine shrimp feed extruder for sale with CE certificate- $15,000.00
9. Jinan Dingrun Machinery Co., Ltd. fish feed pellet machine price fish food extruder production line for fish feed making machine- $12,000.00
10. Jiaozuo Newest Machinery Co., Ltd. -Hot sale small pet pellet food pellet machine nice looking wet floating fish feed pellet machine feed extruder for pet feed– $1,429.80
The main factors affecting the price of fish feed machinery
For fish feed machinery, the most important factor affecting the price is the quality of the product itself. For some trading companies and manufacturers who cannot produce independently, they have no way to produce qualified molds, sleeves and other key parts, and need to buy from other manufacturers, so the price will be much higher accordingly. For a machinery manufacturer like us, all the accessories on the feed pellet machine are independently developed and produced by our factory, so the price has a great advantage over other manufacturers.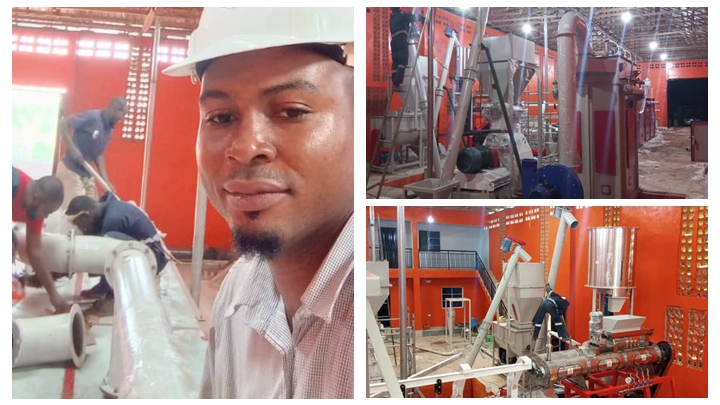 And no matter what the price is, the quality of the feed pellet machine is always the most concerned issue for customers. All customers want to be able to check the working performance of the machine on the spot to be assured. For this reason, we have set up an office in Nigeria, and users can directly go to our warehouse in Benin city, Edo State to test the machine directly.
How to buy a fish feed pellet machine that is affordable and reliable to use?
What factors should you worry about when buying a feed pellet machine? The price is too expensive or the quality of the machine is not good or there is no suitable formula to produce high-quality fish food pellets, or you are worried that there will be problems after purchase and cannot be repaired in time? Don't worry, we will solve these problems for you one by one.
The price is too expensive?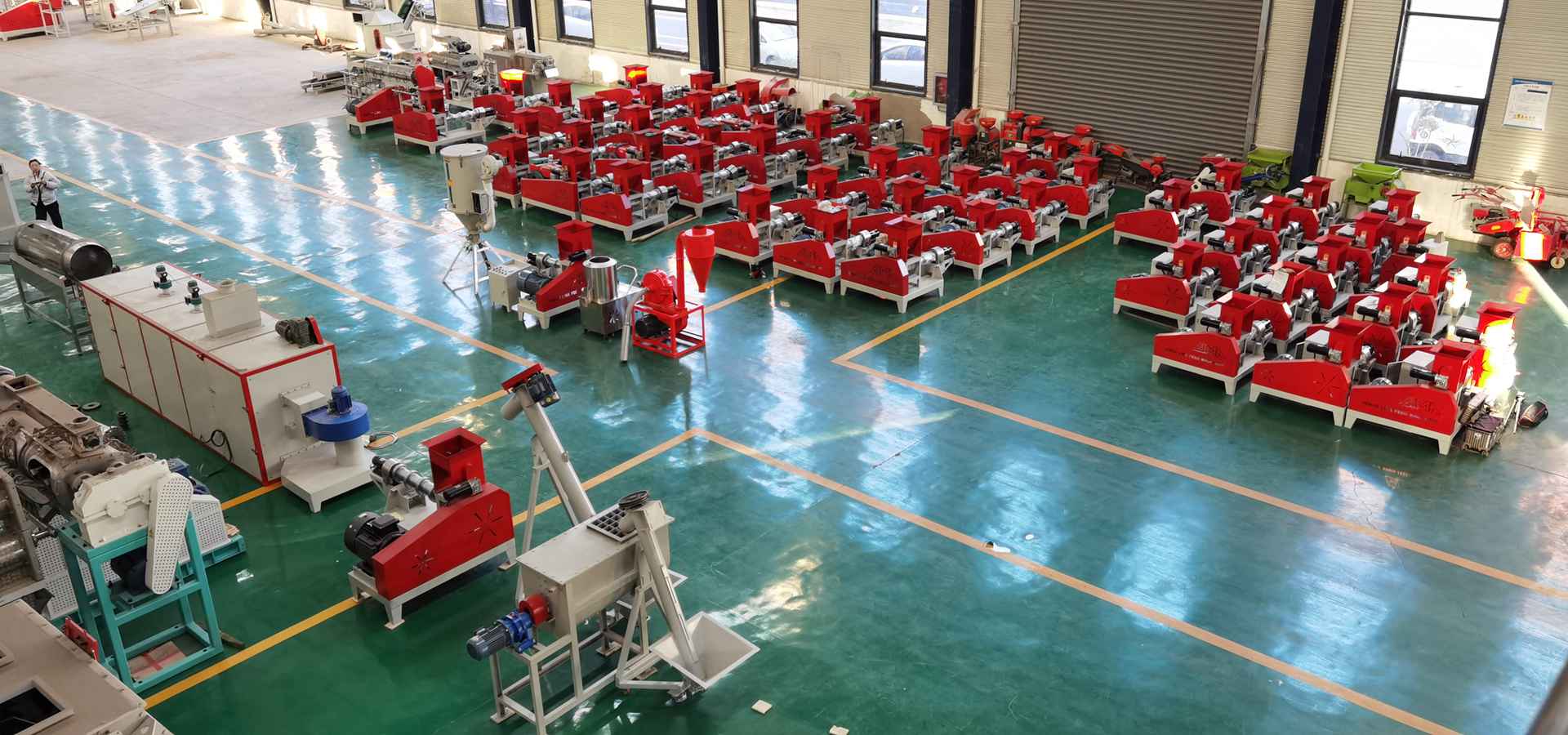 First of all, the issue of price has never been the disadvantage of our factory, the factory sells directly, unlike some trading companies, there is no middleman manufacturer to earn the difference. Our factory covers an area of ​​more than 10,000 square meters and has more than 50 employees. We can make video calls with customers at any time to view our factory. If customers have friends or agents in China, they can also visit the factory at any time.
How to ensure the quality of the feed machine?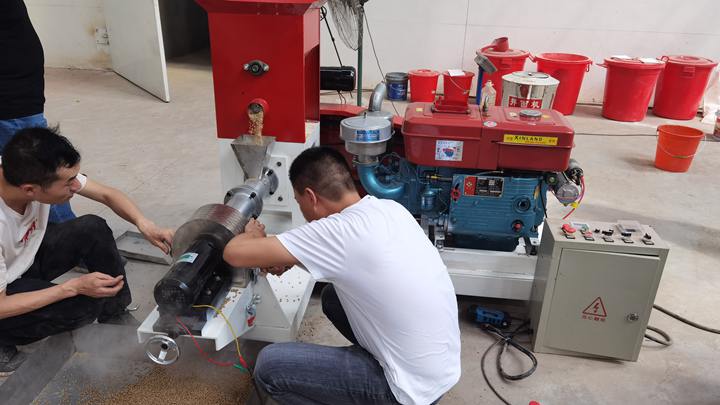 Secondly, the quality of the machine is a problem. All the accessories on our fish food pellet machine are independently developed and produced by the factory. We will also provide customers with a complete set of maintenance tools and corresponding accessories sets when shipping. If the customer needs to check the machine on the spot, we have a lot of customers in most countries in Africa who can let the customer contact or check on the spot.
Production process and after-sales problems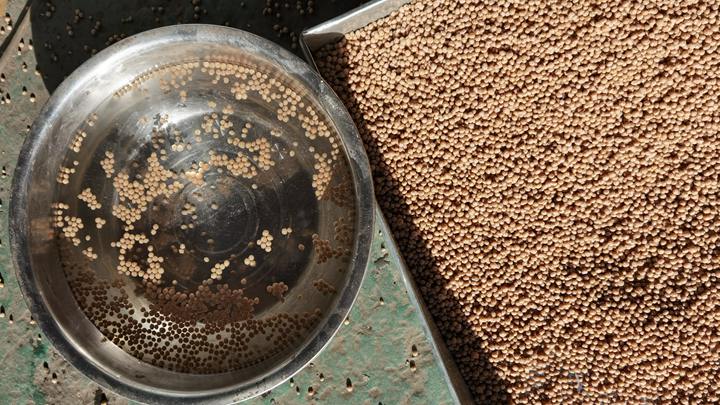 Production problems and after-sales problems can now be solved perfectly. After the customer buys the fish feed pellet machine from us, we will provide the appropriate feed formula according to the customer's needs, and we will test the machine with the corresponding formula for the customer at the factory, and send the picture of the finished feed pellet to the customer. We have mechanical engineers in Nigeria and Ghana. If necessary, our engineers can also go to the customer's farm to assist in the debugging, installation and production of the machine.