Project Name: Farm-use fish feed production line
Plant Location: Nigeria
Production Output: 40-300kg/h
Application: This farm fish pellet production line can be widely used in small farms and family fish ponds
Raw Materials: Corn, soya, soybean cake, sunflower oil cake, wheat bran, fish meal, soybean oil, bone meal and premix compound
Production Process: Crushing, Mixing, Pelletizing, Drying
Floating Fish Feed Mill Photo Display
The customer saw our machine on our YouTube channel. The customer operates a small fish pond in Nigeria. Recently, the customer intends to expand the scale of his fish pond. However, the increasing feed price makes the cost of raising fish more and more expensive, so he plans to purchasing a small fish feed production line to cut costs.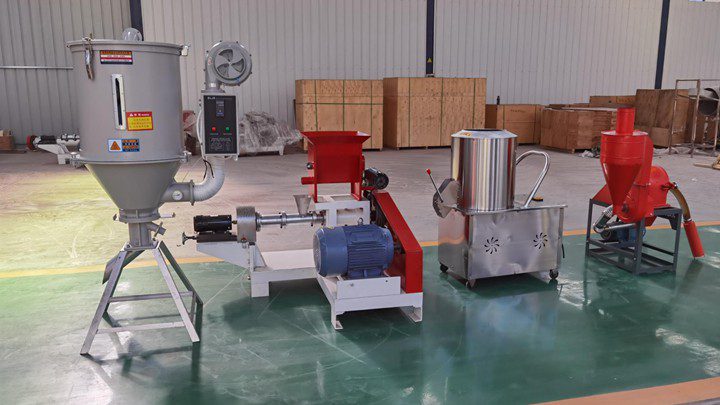 Video feedback of our Nigeria customer
Our customer photographed the entire production line production process, including pulverizing the material, mixing the crushed material, and pelletizing. Customers are very satisfied with the production efficiency and feed quality of our machines. If any customers in Nigeria need to inspect the machine on site, please feel free to contact us.
Advantages of the farm-use fish feed pellet production line
This farm-use production line has a small footprint and is very easy to use. After customers get the machine, they can use it directly. The biggest advantages of this small production line are Low-cost investment and high economic benefits, it can better ensure the quality of the finished feed pellet.
Start Your Own Fish Feed Processing Business
Nigeria is our largest market, we have a lot of local customers, if you need to visit our fish pellet equipment, we can provide you with contact information. In addition, the production of fish food pellets in Nigeria is also very promising, and good economic benefits can be obtained whether it is used by itself or sold.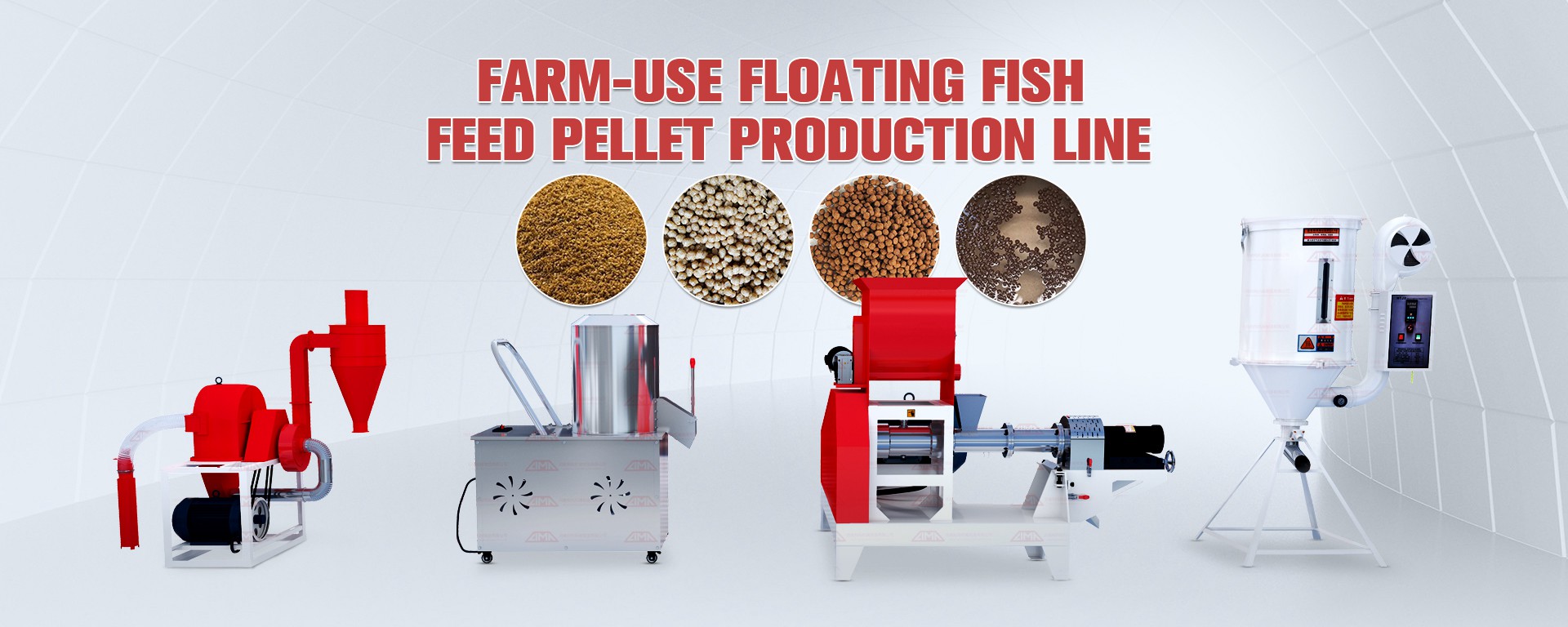 Lima feed machinery has been working in the feed farming industry for more than ten years, as the professional manufacturer and exporter of feed equipment. We specialize in the production of fish feed extruders, poultry feed pellet machines, and corresponding production lines. If you have any questions about the feed pellet industry, please feel free to contact us.