Nigeria has an advantageous geographical location and huge domestic demand for fish products, which is very suitable for the fish farming industry. At present, the Nigerian aquaculture industry is developing rapidly, but how to accurately grasp the opportunity to start farming, you need to understand the advantages of Nigerian aquaculture.
Nigeria is our largest market, we have a lot of local customers, if you need to visit our fish pellet equipment, we can provide you with contact information. In addition, the production of fish food pellets in Nigeria is also very promising, and good economic benefits can be obtained whether it is used by itself or sold.
Advantages of aquaculture in Nigeria
1. Fish and fish products have a huge demand in Nigeria. Fish is one of the most common and favorite items on the food menu of more than 60 percent of Nigerian people.
2. Market demand and price is always high for fish and fish-related products in Nigeria.
3. Nigerian climate is very suitable for fish production and fish growing business.
4. Various types of easily found water sources are available. You can fill your pond with water from your nearest river, lake, or any other water source.
5. Various types of fast-growing fish species are available. Farming those fast-growing fish species ensures rapid returns on your investment.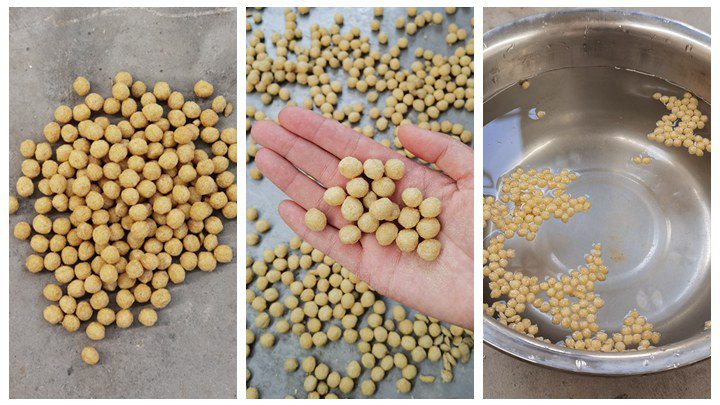 6. Easily available and low-cost labor. You can also start an integrated fish growing business with various types of animals, birds, crops, and vegetables. Integrated fish farming reduces feeding costs and ensures maximum production.
7. Fish business in Nigeria is really very profitable and risk-less business. Commercial fish growing can create new income and employment opportunities. Unemployed educated young people can start raising fish. This will provide them with both financial freedom and permanent income opportunities.
8. People with other occupations or jobs can also start a fish business without impacting their regular work. If you have suitable land and facilities for fish growing then you can easily start doing this business.
9. If you want, you can also apply for a bank loan. And there are more benefits to starting fish farming in Nigeria. If you have suitable land and proper facilities don't misuse the possibilities. Start raising some fish. If you are new then start a small-scale fish farm business and gather experience. You can also visit some fish farms practically to have some knowledge.
How to start fish farming in Nigeria
Although fish farming in Nigeria has many inherent advantages, the highest cost in aquaculture is feed cost. At present, the price of feed in the market fluctuates greatly and the quality is uneven. So how to solve this problem, you can take a look at our This answer from our Nigerian customer Razap Lawal.
Let the price of feed rise and the quality is not good for you. Choose Lima floating fish feed pellet machine to help you get better economic benefits on the way of fish farming.
Feedback video from Nigeria customer
This is Razap Lawal from Nigeria, he bought a set of farm-use floating fish feed pellet machine production line from Lima, including the pulverizer, mixer, floating fish pellet machine, and dryer. After using it for a while, he sent us a feedback video. Our floating fish pellet machine can effectively produce high-quality fish food pellets, The feed pellet processed by Lima floating fish feed pellet machine has the advantages of high hardness, smooth surface, complete internal cooking, and good palatability.