This is one of our clients from Uganda, Allankasumba. He runs a small feed production plant in Uganda, but the client continues to scale up his feed production due to volume and production efficiency. After a month-long communication with the customer, the customer finally ordered a floating fish feed production line from us. Our technicians went to the customer's site to guide the installation of the production line.
Lima machinery has been in the fish feed pellet industry for nearly ten years, focusing on the production of fish food extruded pellet machines. In addition, our factory has dozens of different fish feed pellet production line solutions for customers to choose from. After continuous communication with customers, our feed pellet machine has received praise from customers, especially those in Africa and South Asia. If you have any questions, please feel free to contact us, our professional technicians are more than happy to help you.
Introduction to the Uganda customer
The customer's original production line is a small unit, and materials need to be manually transported between each machine. In order to improve production efficiency, customers need to further expand the production scale and adopt fully automatic production lines to improve production efficiency.
Allankasumba first saw our production line video on youtube, after a simple communication with our marketing staff, our sales manager communicated with him.
Why the customer choose the whole production line?
After the customer asked for a 1-2T/H production line, we first showed him a wet production line in stock at the factory. The customer was very satisfied with the production line, then the customer suggested that he did not need a complete production line, what he needed was an extruding pellet machine with a larger output, a feed pellet dryer with a larger capacity, and some conveying equipment.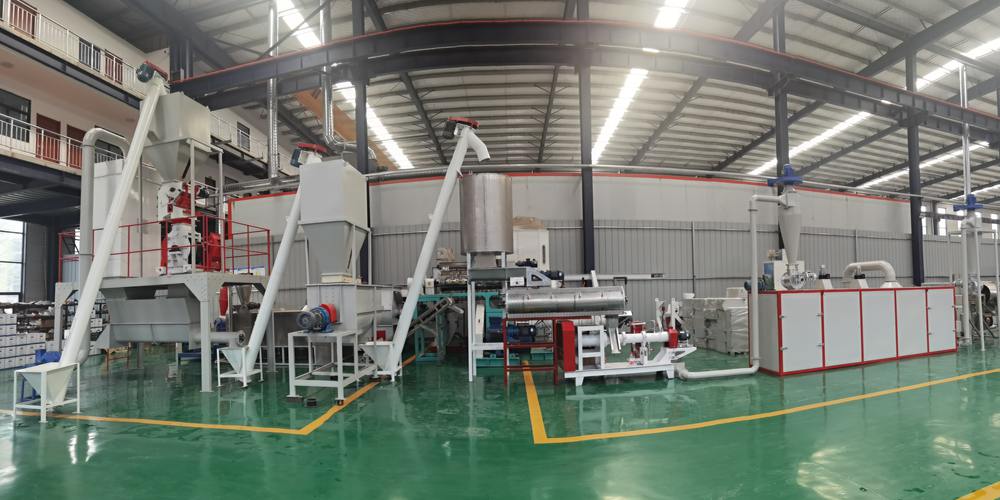 The customer currently has the original crusher and mixer in the factory, but the output cannot meet the requirements of upgrading the scale of feed production. After communicating with the customer, the customer finally decides to purchase a whole production line, and the original machine is used to assist production.
Our engineers go to the customer site to guide the installation
Due to the limitation of the height of the customer's workshop, our designers individually customized the production line installation plan for them, and the original bucket conveyor equipment was also replaced with screw conveyor equipment to reduce the overall height of the production line.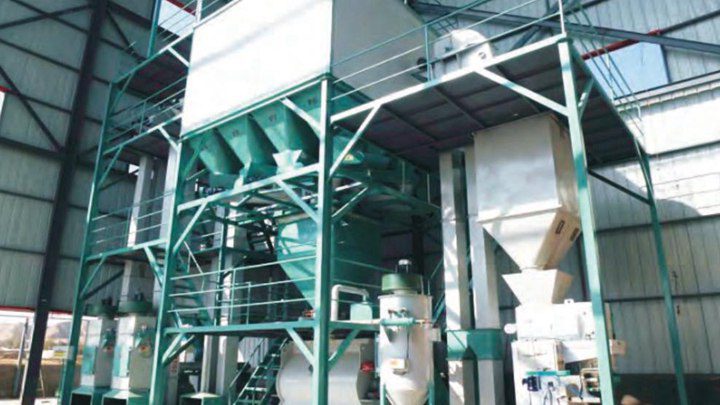 Since the customer also needs to install the seasoning machine, dryer and other previously untouched equipment, after communicating with the customer, our technicians went to the customer's site to assist in the installation, and after the installation, the entire production line was debugged. Customers are very satisfied with our service,