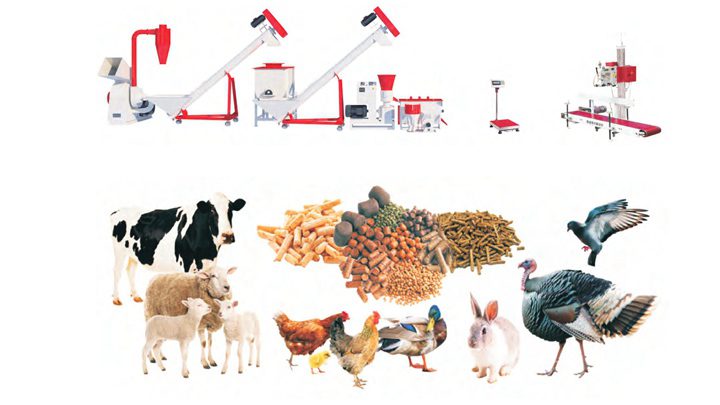 The poultry feed pellet production line is mainly used for poultry such as chickens, ducks, rabbits, pigs, cattle, sheep, etc. The produced poultry feed pellets have the advantages of uniform particle size, comprehensive nutrition, good palatability, good digestion and absorption, and easy transportation.
Read More »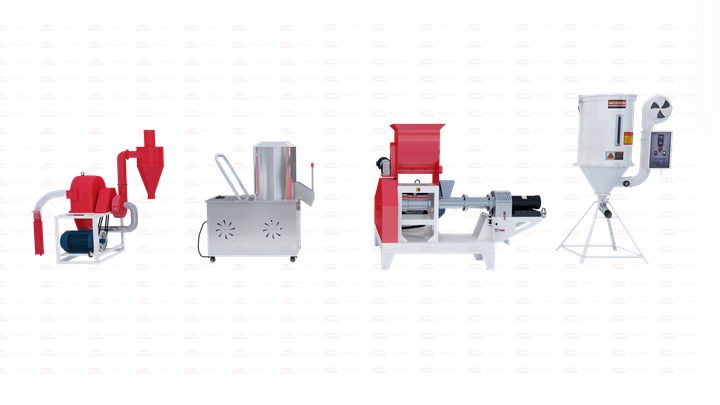 Lima farm-use simple fish feed production line was designed for the small fish farms, it has the advantages of low investment cost, high economic benefit, and good feed quality. This farm use production line can meet the production of fish feed pellets with only four machines: Raw materials crusher, mixer, fish feed pellet machine, and fish feed pellet dryer.
Read More »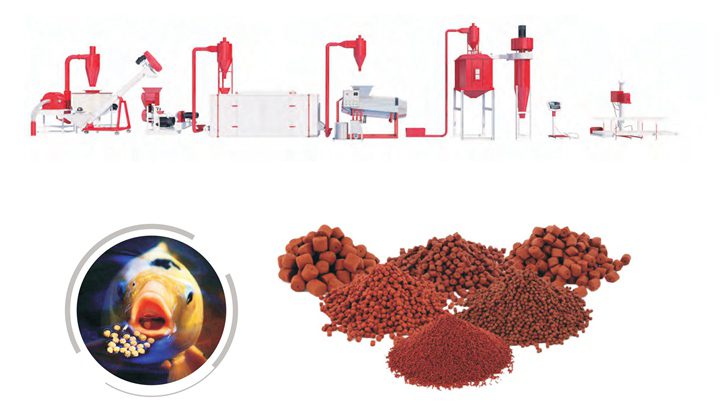 The floating fish feed pellet production line generally includes the following process: grinding, mixing, pelleting, cooling, screening, drying and packing. Our fish food pellet production line has a variety of configurations to choose from, including domestic small units with a typical output of 50-200kg/h, commercial production lines with 200-500kg/h, and the ultra-large factory production line with 2-5T/h.
Read More »